Book below or reach us by phone/text at 631-790-2303 or by email at sayvilletheater@gmail.com for the quickest response.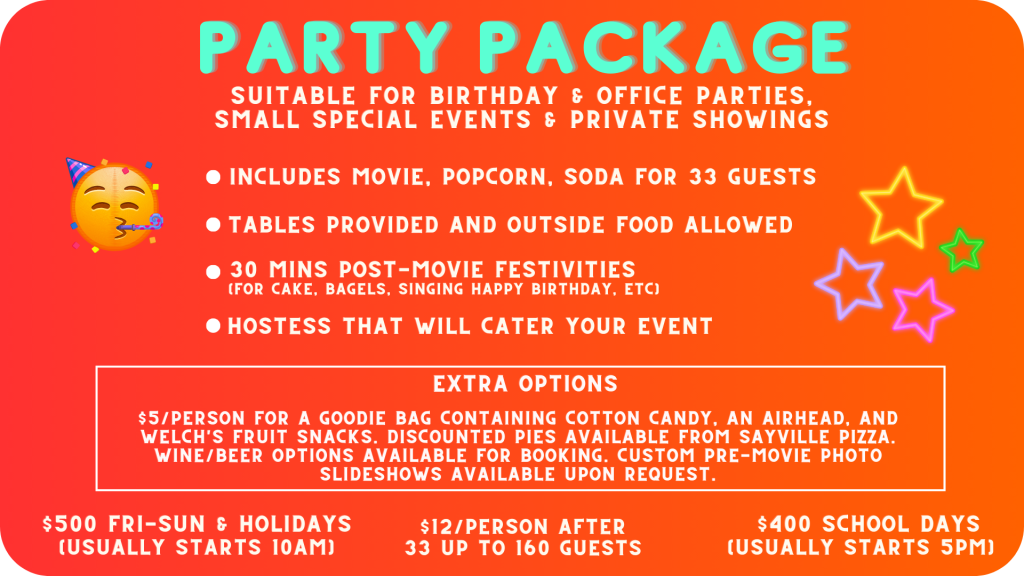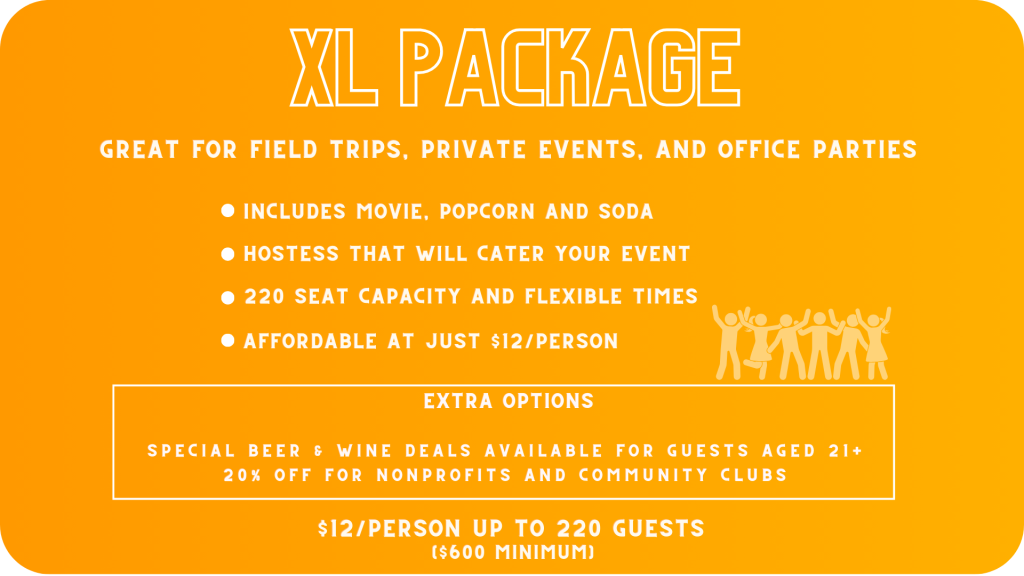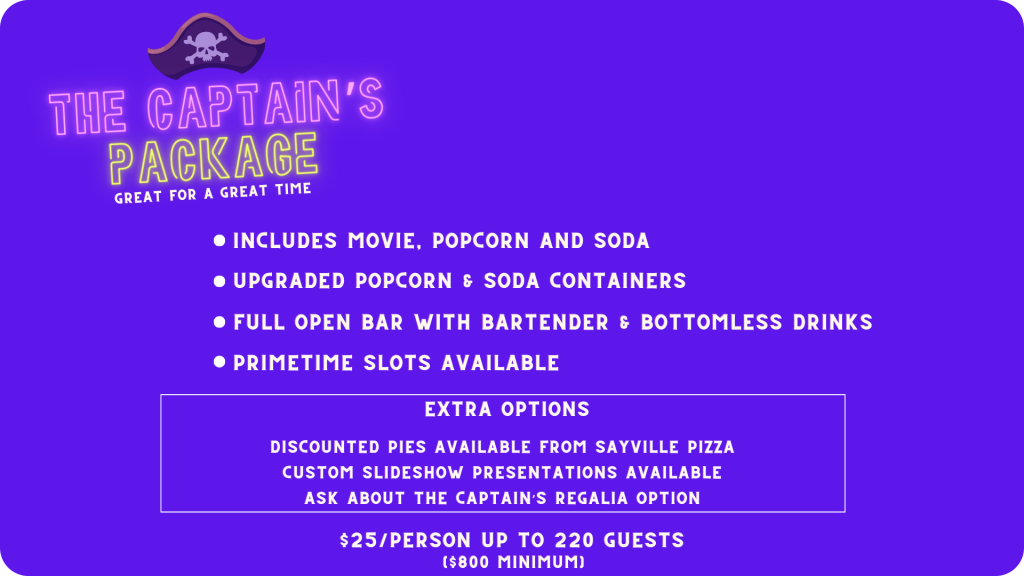 Frequently Asked Questions (FAQ)
General
How much does a reservation cost?

Typically half is due upfront as a deposit, with the remainder due on the day of the event. We are flexible with fundraisers, non-profits, and schools.


What kind of events are allowed?

We also offer packages for field trips, office parties, large events, as well as a package with an open bar.


What movies are you able to play?

We are able to play any movie we are currently playing, and any movie available to the general public (DVD/streaming) or for purchase.
Birthday Parties
What are the birthday parties like?

The Birthday Parties at Sayville Theater are some of the fondest memories many people have growing up. Give your child and 30 of their friends an unforgettable experience they will be grateful for their entire lives. Parties typically include the movie, popcorn, soda and allow you to bring your own outside food such as pizza, bagels, or cake. You are also given 30 minutes post-movie for festivities such as singing Happy Birthday and/or exchanging gifts.


What time does a party typically start?

On weekends, we typically start parties at 10am and encourage people to invite their guests at 9:45am.
On weekdays, we typically start parties at 5pm with an arrival time of 4:45pm.
The Captain's package can be played during prime time.
Times negotiable upon request


Can I bring outside food?

Yes, you are encouraged to bring any outside foods of your choosing. Guests typically bring in bagels and pizza for consumption during the movie, and may bring cake to sing Happy Birthday and exchange gifts.

For reservations or information, book below, or contact us by call/text 631-790-2303 or sayvilletheater@gmail.com for the quickest response.